Success Stories
We've walked through what makes Waterloo region great, as well as our powerful community supports.  In Part 3: Success Stories, we'll be looking at a couple of the most prolific startups.
Miovision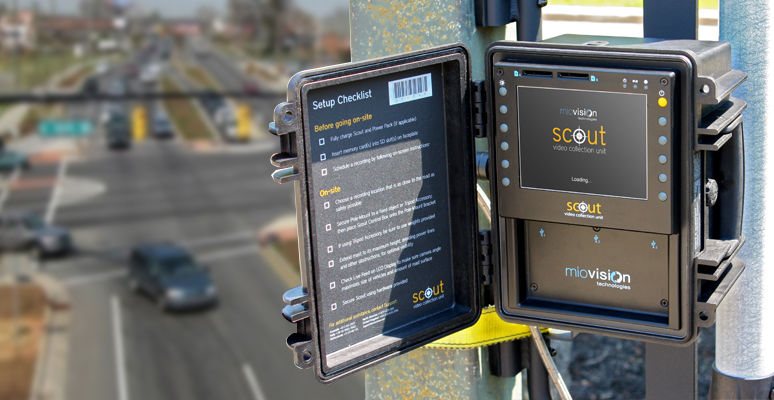 Miovision started in 2005 as the brainchild of three graduates of the Systems Design Engineering program at the University of Waterloo.  The vision of the company was to create a Video Collection Unit and software that would change the way traffic data was collected.   In 2006 they moved their basement business to the Accelerator Centre, and in 2008 they began selling the traffic data collection system and successfully welcomed their first customers.  With their initial success, the company grew and graduated from the Accelerator Centre and moved into their own office.
a customer base that spans 5 continents and over 45 countries
Since 2005, Miovision has grown from a startup of just three grads with an office in Waterloo, they've expanded to include an office in Cologne, Germany and have a customer base that spans 5 continents and over 45 countries.
Miovision uses video to capture data about traffic volume, vehicle movements, roundabout counts, etc.  The data collected is helping cities around the world to measure, manage and fix traffic problems such as congestion, extensive travel times, carbon emissions and road safety.  Their most recent solution is Spectrum, an Adaptive Signal Control, which addresses the challenges facing today's global transportation networks.  It automatically adjusts traffic signals based on real-time demand of vehicles and pedestrians.
Miovision was honored as Innovator of the Year for 2013 by the Canadian Digital Media Network at the CDMN Moonshot Awards.  The company was also named in Waterloo's Top Employer List for 2013, for work and social atmosphere, employee communications, training and skills development.
Thalmic Labs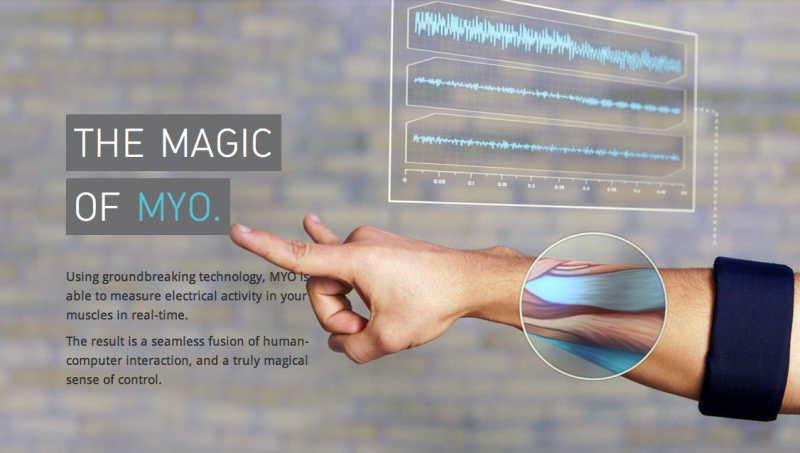 Thalmic Labs was founded in 2012 by three University of Waterloo mechatronic graduates and was built in the Communitech Hub's VeloCity Garage.  Its initial seed round raised $1.1 million which included angel investments from AIT Technologies co-founder Lee Lau , Dayforce co-founder David Ossip, and Rypple co-founder Dan Debow.  They went on to raise the largest Series A round funding from Silicon Valley's Y Combinator program by raising $14.5 million.
The largest Series A round funding from Silicon Valley's Y Combinator program [at] $14.5 million
Thalmic Labs is the maker of MYO – a gesture control, wearable technology and human-computer interaction device, due to ship in 2014. With 10,000 orders in its first two days available, and featured on ABC news, Discovery Channel, Wall Street Journal, TechCrunch and Wired, it's no wonder CEO Stephen Lake wasn't quite prepared for the level of interest they've seen.
10,000 orders in its first two days available
"I think we knew that there was going to be a lot of people interested in the technology, since it's such a cool technology, and there are so many good potential applications for it," he said. "We're not completely surprised, but the amount of attention it's got is more than anyone could've expected."
With "thousands" of emails in his inbox from distributors and retail partners, it'll be interesting to see where MYO goes from here. For Waterloo region, developers have jumped on the bandwagon thanks to the response from buyers and the media. Thalmic has started a dedicated developer website with support forums and information to handle the influx of attention.
Thalmic Labs has also recently been shortlisted for PwC's Vision to Reality awards. The awards celebrate Canada's "most dynamic and visionary technology firms."
Companies to Watch
Enflick (free texting and phone calls apps)
Magnet Forensics (digital forensics, computer forensics, recover files)
Vidyard (video marketing and sales enablement)
Who else should we be watching?  Use the comment form below and let us know who you think we should be watching in Kitchener-Waterloo.
Featured Media
The very cool Taylor Jackson (@taylorjackson), Lindsay Coulter, and Nicole McCallum have worked together to create a film about what makes Waterloo Region stand out in this documentary, Startup Community.
Follow the Trail
Part 2 – Welcome to Waterloo Region
Part 2 – Accelerators, Incubators and Hubs
Part 3 – Success Stories
Keep up-to-date
We've always got a lot going on in Waterloo region, and we're happy to share our successes with you!
Here are just a few of the best places to keep up with all the comings and goings of this bustling region: